It's been a few weeks since our last post, as we've mainly been making some changes under the hood. Amongst the many small fixes, one of the changes you might notice most is that we optimized the search function.  New tasks and changes are now searchable immediately.
Of course we've also been working on new features. Rather than looking back on last year, we'd like to give you a hint of some things to come in the first few months of 2010!
Improved Time Tracking & Billing


The time tracking control will make it even easier to keep track of your time: the timer can be paused, and resumed as you switch between tasks. We're also adding support for (hourly) rates so you can use reports to keep track of your project budgets. We expect to launch this feature within the next few weeks.
iPhone version
We all want to access Thymer on the go, so an iPhone optimized version is in development.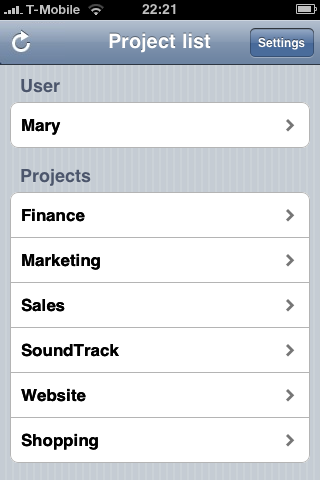 Team improvements
Currently, two major improvements are planned. First of all, we're going to add a way for people with professional accounts to work together. Secondly, we're going to add an additional restricted user level. The users will have very limited rights and will not count as full team members (meaning they also won't count for your team's user limit). This account type can be used to invite clients to comment on and keep track of projects they are involved in.
API
We're still working out the details but we're quite excited about the possibilities of linking Thymer to other applications and vice versa.
.. and much more
We have many more plans and we're really happy with the support so far. That's why one of our activities this month was sending you a thank you!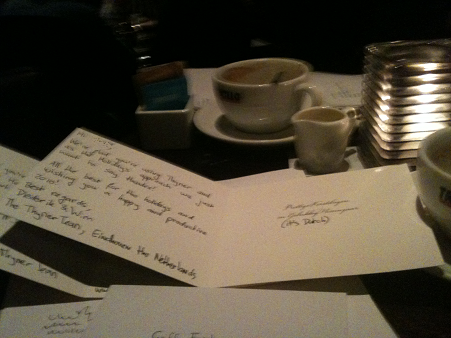 Coffee, ink and cards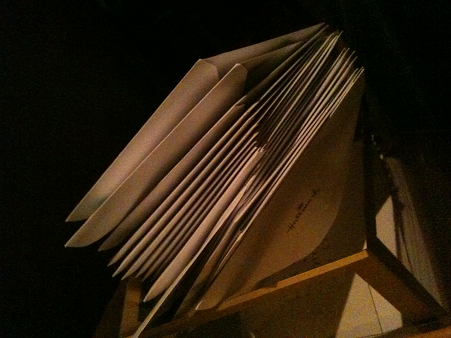 Pile 1 of many ;)
Happy holidays and a happy new year everybody!