We've been working on quite some new features for Papyrs, time to introduce some of them!
Category Navigation widget
If you're using categories to organize your Papyrs intranet pages, you might want to navigate your pages by category. At the Pages Overview, you can already find an overview of all your pages by category. We're now releasing a new feature that allows you to add category navigation directly to any page. Different pages can show navigation controls for different categories. For example, if you have a page with information about a certain project, you can show "related pages" by adding a navigation widget that shows the other pages and (sub)categories in the project's category.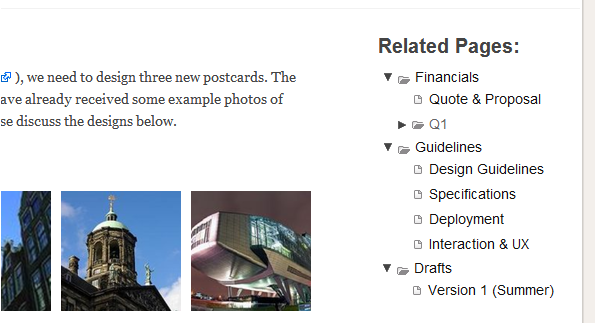 You can add the Category navigation widget by adding a Navigation widget, and selecting the Categories option.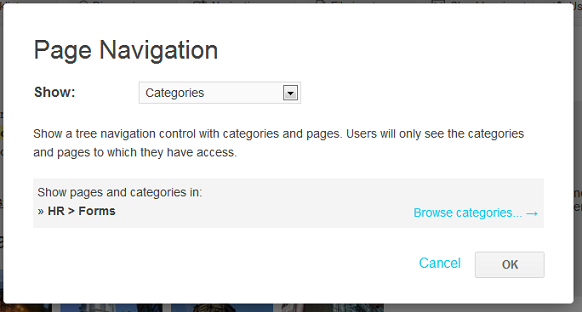 Updated Google Calendar integration
We redesigned the Google Calendar integration, and we think it looks really pretty now!

Quick reminder: you can add a Google Calendar by adding a Media Widget to your page, and then going to Google Widgets and selecting Calendar.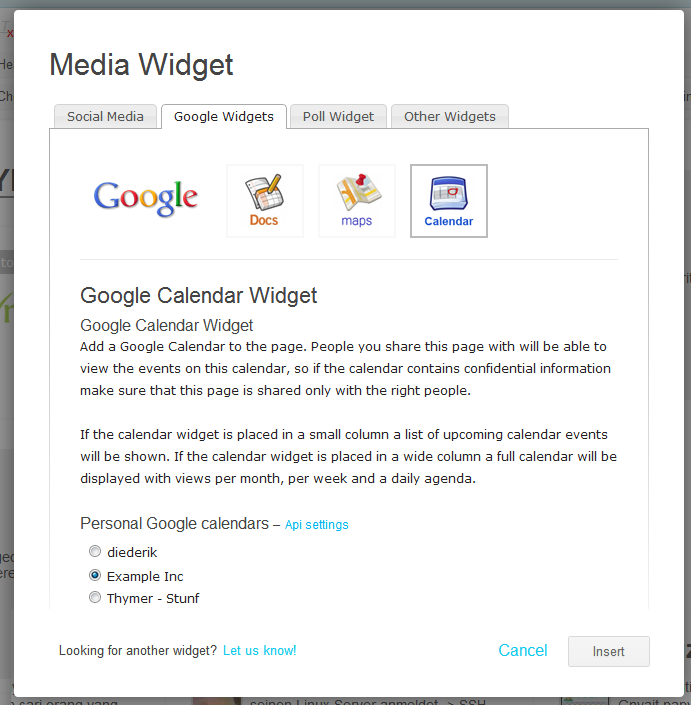 With Papyrs you can add Google Apps calendars and personal (gmail) calendars. Just authorize Papyrs to connect to the Google Calendar and we'll take care of the rest.
The new calendar!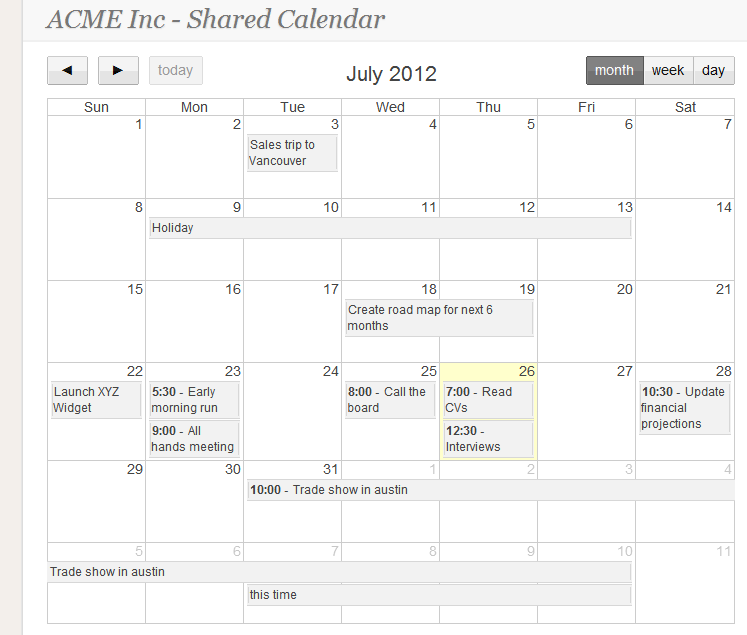 Calendar overview for the entire month (click to enlarge)
Time picker
We added a new control for time inputs on the forms you create with Papyrs. As before, you can type in the time yourself, but you can also quickly select one using the time-picker.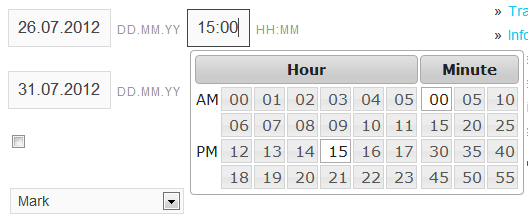 Search filters
You can now filter search results. This is handy especially if you have a lot of documents and files on Papyrs and you know what you're looking for. If you're only interested in pages, you can type "page: meeting notes" (without the quotes) and Papyrs will show matching Pages. If you're looking for a file (a pdf file or word document perhaps), then you can simply type "file: idea" and you're going to get a list of pdf files.
Here is the complete overview of the search filters Papyrs understands:
| | |
| --- | --- |
| page: | Search within pages |
| file: | Search for attachments (attachments on pages as well as attachments on forms) |
| contact: | Search for contacts and profiles |
| feed: | Search for comments |
| form: | Search for matching forms |
I'm sure some of you noticed this these filters are exactly like the search filters in Google and GMail. Most people are familiar with filters like these already, so we think most people will get the hang of it quickly.

Sorting checklist filters
A small improvement to Checklists: you can now re-order the items on your list. Especially useful if you want to prioritize the items on your lists!

That's it for today
Hope you like all the new features. And as always, more improvements are on the way!