Quick update, everybody!
Our old popup dialogs, although functional, weren't exactly shiny. So we decided to give them a much needed face-lift:
Feedback Dialog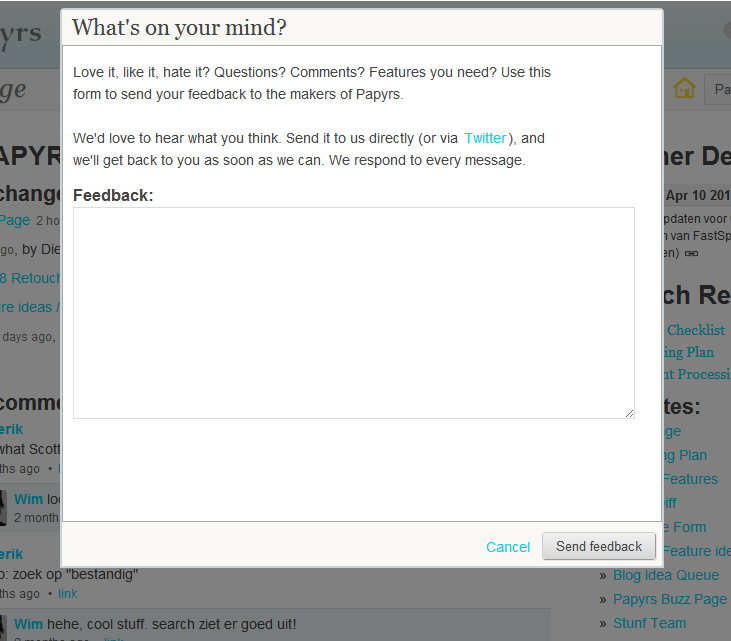 Feedback Dialog Before. Yikes!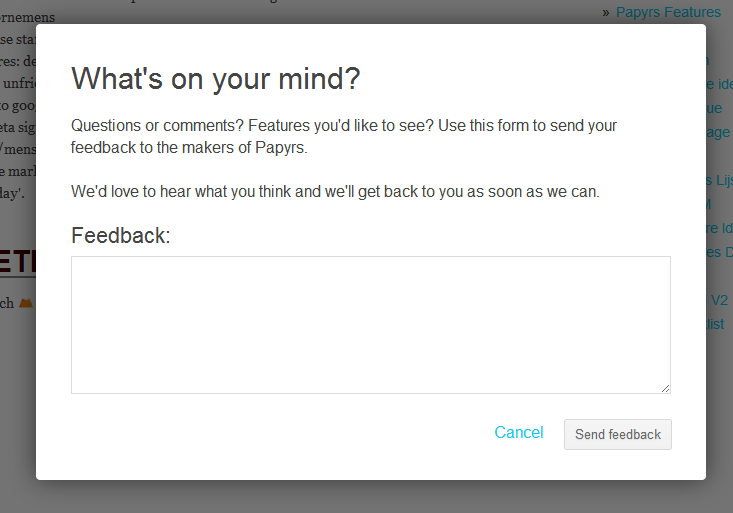 Feedback Dialog After. Ahh… much better :)
Media Widget Dialog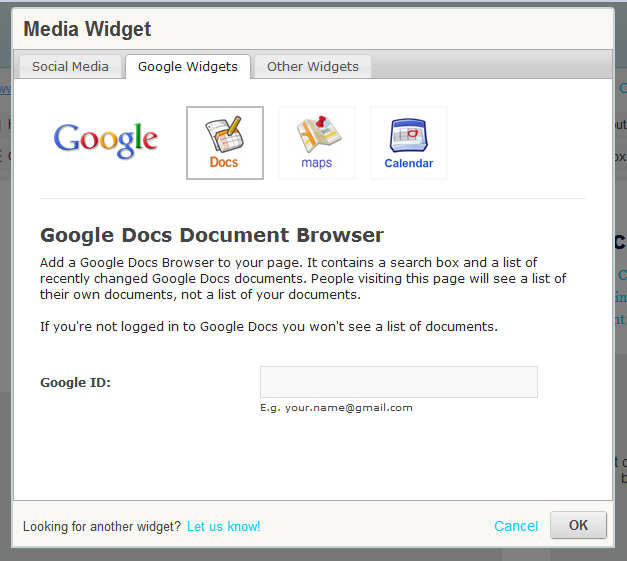 Media Widget Dialog Before…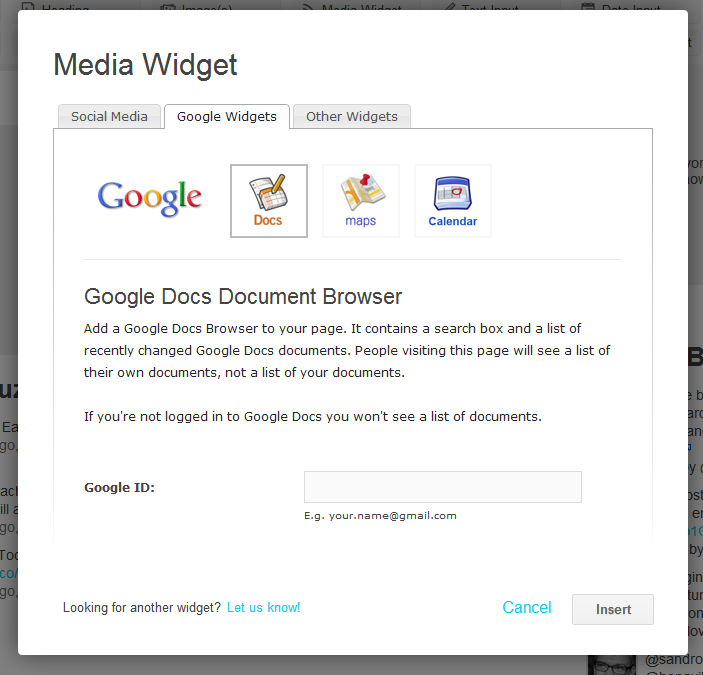 … and after
We changed over a dozen dialogs in total. The dialogs now also work much better on mobile devices (such as the iPad) and Papyrs now looks much better in Internet Explorer 9. And as always, more improvements to come.