Hi there! Now the first storm of feedback has settled, we found some time to reflect and write up a "The Week After" story. But why make this public? Well, we've always been inspired and learned a lot reading about how fellow startuppers launched their companies, like Peldi from Balsamiq, who has been very transparent and covered every step of launching a cool app called Mockups. In that spirit we'd thought we share with you what our process has been so far.
In short: it's been really busy and great! The launch went better than we expected, 7 minutes after going live we got our first customer! As with our beta launch we got a lot of nice reactions, thanks everyone! We got over 60 subscriptions in the first week (but more users, as some customers are a team), including families, hobbyists, independent contractors, companies, and other organizations such as charities.
So, let's get to the numbers: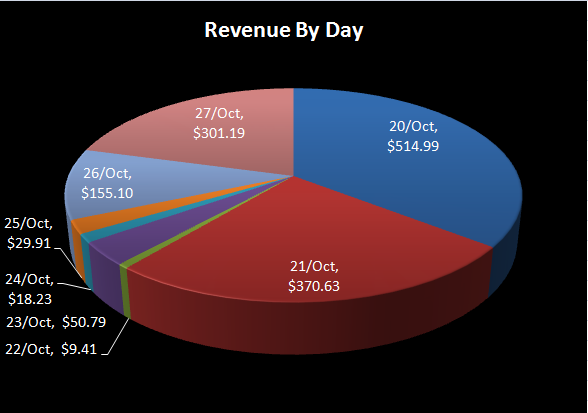 We had sales every single day, and that was a big relief. We knew big fluctuations between day to day sales numbers are to be expected, but we didn't expect the first and last two days of the first week to bring in 80% of all sales.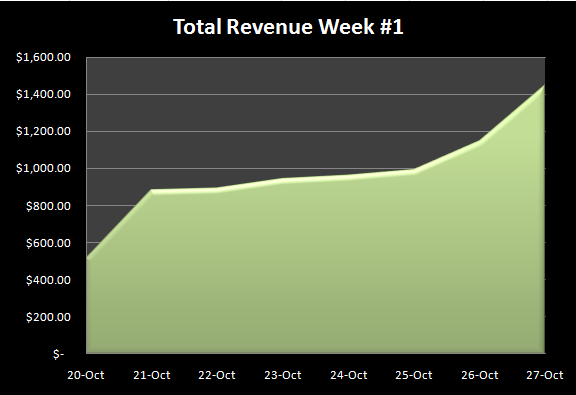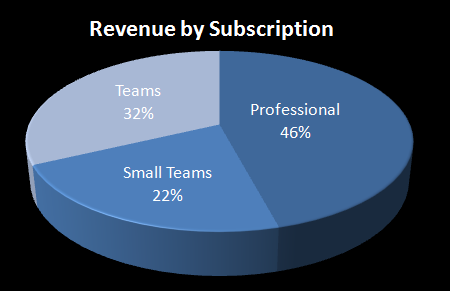 We're really happy about this!
Road to the launch
To give some more insight into how we went from idea to launch, this is roughly what we've been through in the past year and a half.
Idea (Summer 2008)
Before Thymer we've been working on other projects, and it's always been challenging to keep a good overview of our responsibilities and keep track of what's going on, especially as we were usually working from different cities and countries. Of course we tried every product for task and project management we could find, but none of them felt right for us. So we developed our own ideas about what we really wanted the software to do and asked ourselves if maybe this would be a nice product for other people to use as well. We didn't want to become too distracted though (eventually the other project didn't really work out, but that's a different story), but our hands were itching and it became a little side-project… So, during the summer we made a lot of sketches about what the system might look like. We still weren't too convinced it was worth turning this into a product. Inspired by the Four Hour Work Week-approach (the first sketches and brainstorming happened somewhere on the beach), we decided we would only create a very limited prototype, launch a demo video, and see what happens.
Demo video / Splash page (October 2nd, 2008)
The prototype was ready (ready enough to make a video about it, not to use it :) and we made a demo video. We put up a splash page with a description about Thymer, the screencast and an input box for collecting email addresses for interested people. We were very happy about receiving the first 50 email addresses of interested people almost right away. We got some very nice feedback from the start, which encouraged us to develop it further. For months we spent days and nights working very hard to go from a prototype to a beta product we hoped people would love to use. At this point we thought we would be only a couple of months away from a commercial launch.
Sneak Preview (very limited beta) (March 2009)
In March our beta list (people who signed up for the beta) grew to thousands of addresses, and we decided to send out a first small batch, to see what the initial reactions would be and to see if any weird problems would arise (nope, none did). Again, lots of positive feedback and lots of suggestions for improvement. We decided to polish Thymer a bit more, before we would invite everybody on the list into our private beta. You only have one opportunity to make a first impression after all. Launch not too early, launch often; so to speak.
Private Beta (May 2009)
We launched our private beta and sent out emails to some blogs if they were interested in giving Thymer a try; we also included beta keys for their readers. We got quite some press and thousands of visitors, who all wanted to try the beta! We also got mentioned in a paper magazine (.net developers). For some reason seeing Thymer mentioned on a big blog and in a paper magazine made it feel so surreal.
Preparing for launch (Jul – Oct 2009)
With many beta users using Thymer, we got quite some feedback, thanks again everyone! More and more people found their way to our beta list, as we were mentioned more on other blogs and twitter. Now the crucial question: would enough people love Thymer enough to actually pay for it? So far the feedback was great, but of course we need paying customers to survive. During the months leading up to the launch we worked on adding many features (features we were missing ourselves and features that were requested often). Next to all the coding, we worked out pricing plans and our subscription backend. A phase with more questions than answers: "Is the price right?", "Is it easy enough to change from a beta to a free or paid plan?". We kept testing and refining, and finally decided it was really time to find out: launch! And that brings us to where we are right now.
Our goals
We're ecstatic about our start, and the feedback and sales are really encouraging! In the next few months we hope to become ramen profitable (meaning we make just enough to cover basic living expenses and operating costs for Thymer). This would open up all kinds of new possibilities, like, maybe, an upgrade for our company transportation: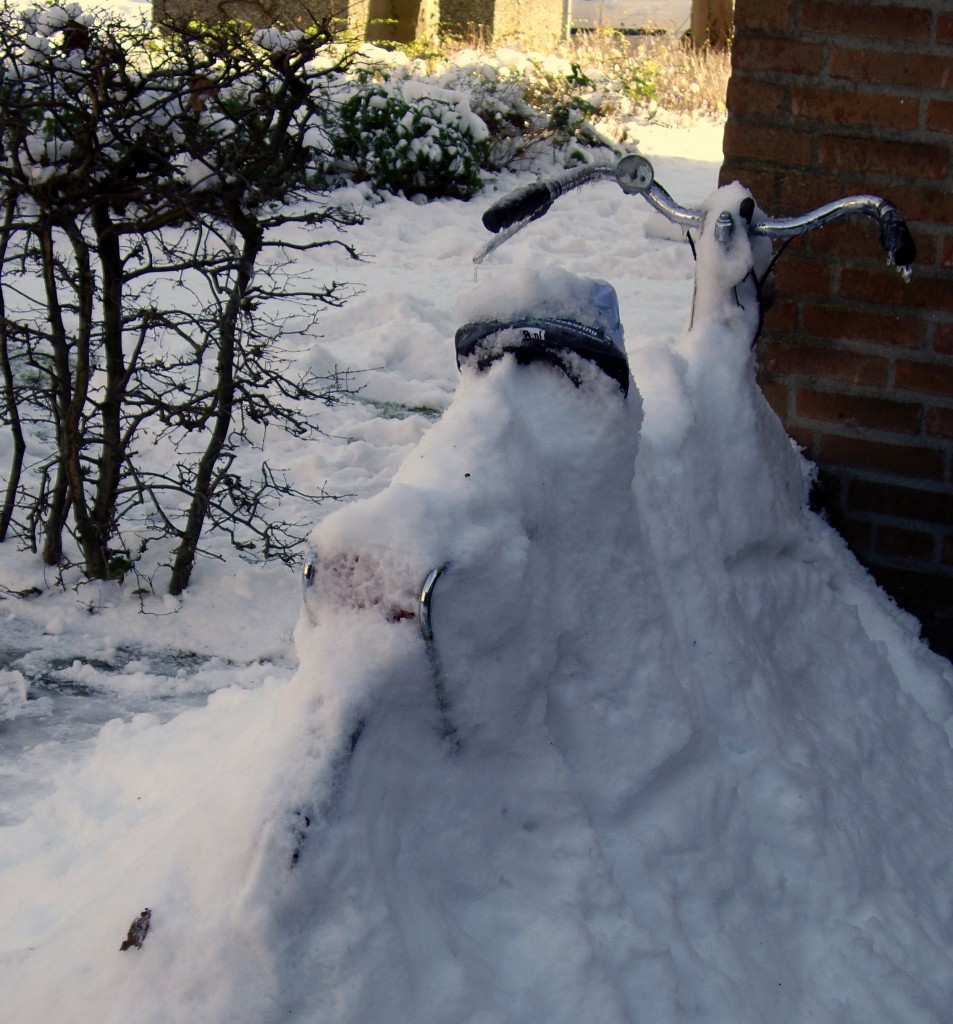 Taken last year in front of my apartment. Winter is around the corner, so we better hurry :)
What's Next
So what are we working on now? This week we're launching a major new feature, making it easier to plan and manage longer task lists. And, we have some more news about the iPhone version. Other features are also in the pipeline, more about that soon!