The user count is still growing rapidly, and thanks to all the new feedback we've made some more fixes and introduced new features.We've also been mentioned on more and more blogs like the popular Dutch Lifehacking.nl blog, thanks for the great posts everybody! We're working hard to keep up with the stream of mails, feedback and keep adding features to make Thymer even easier and more powerful for the release version.
This is what we added the last week:
Keyboard Shortcuts
We added support for keyboard shortcuts! Use the arrow up and down keys to select a task. Then press 'e' for edit, 'f' to finish (complete) a task, 'g' to "go" and start the timer, and finally 'd' to discuss. To go back to the input bar, press Esc. It's also possible to switch projects by simply pressing Ctrl-left and Ctrl-right.
Project Colors
You can now assign a color to your projects! This helps you to get an overview of what needs to be done across different projects in a glimpse.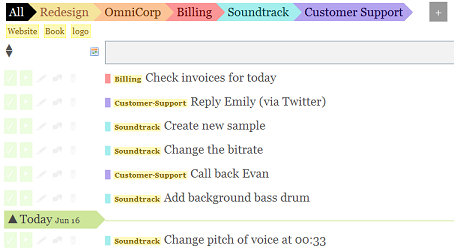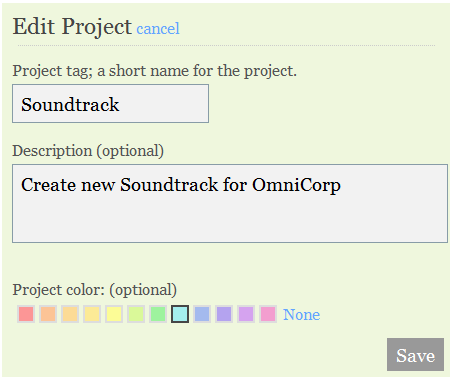 Smarter URLs
When you bookmark a Thymer page it will remember your project and tag filters!

Improved Sign up Form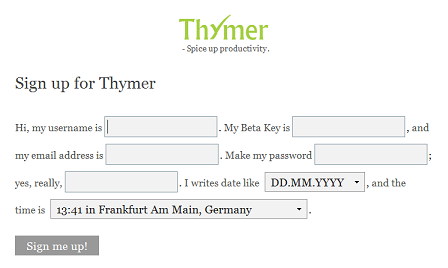 This one is for the new users ;). We made some improvements to the sign up form. It will try to detect your city and country, so you won't need to hunt for the right timezone anymore.
More date tags
Support for more date tags: @3rd, @26th, etc. Example: 'Review document @26th'
Larger Teams
We got feedback from some larger teams that their team member list didn't fit on the screen. That should be fixed now.
First day of the week
You can now let the calendar week start on Monday or Saturday. See settings page.
Display Name
You can now change how your user name is displayed from the settings dialog.
Alternative email address
Go to the Settings page to specify an alternative email address. Handy for those with a different email address on their cell phone.
We hope you enjoy the new features, expect many more soon!